THE »FEINSCHMECKER« DISTINGUISHES OUR HOUSE!
With the May 2014 issue of the magazine »DER FEINSCHMECKER«, the high-quality paperback is published:
THE BEST RESTAURANTS FOR EVERY DAY 2014

Germany's 400 best restaurants for every day – from trendy eateries to bistros and inns – are presented on 200 pages. We were delighted to learn that our restaurant is among the 400 top addresses.
LAND & GENUSS HOTEL NOW WITH »4 STARS«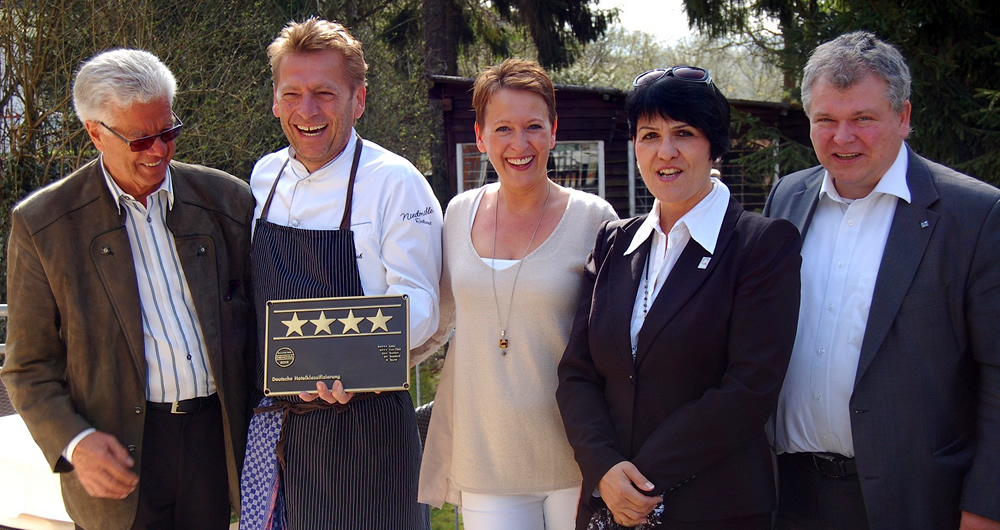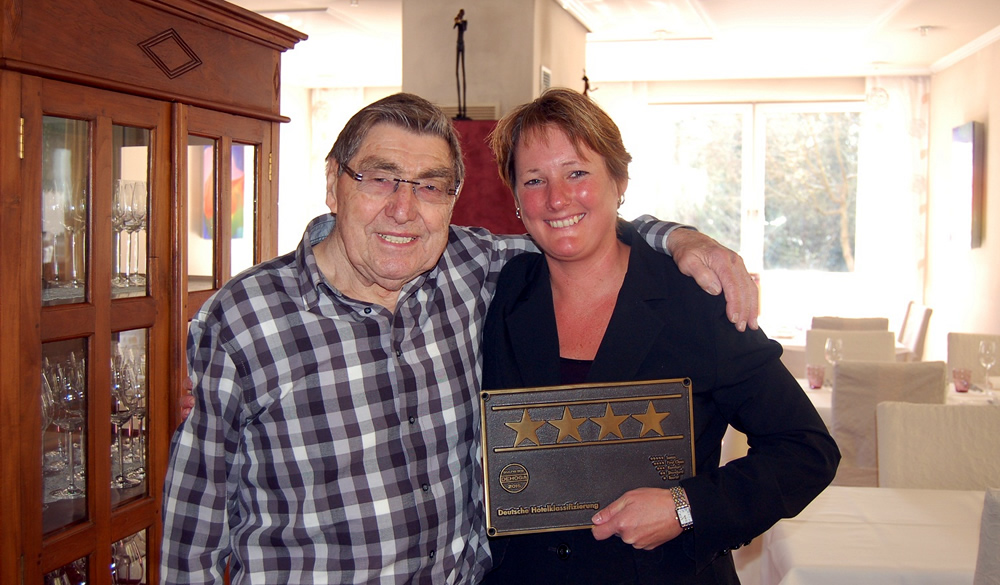 The classification was awarded by the DEHOGA and the Saarland Tourist Board.
»SAARLAND CHAMPIONS« AWARDED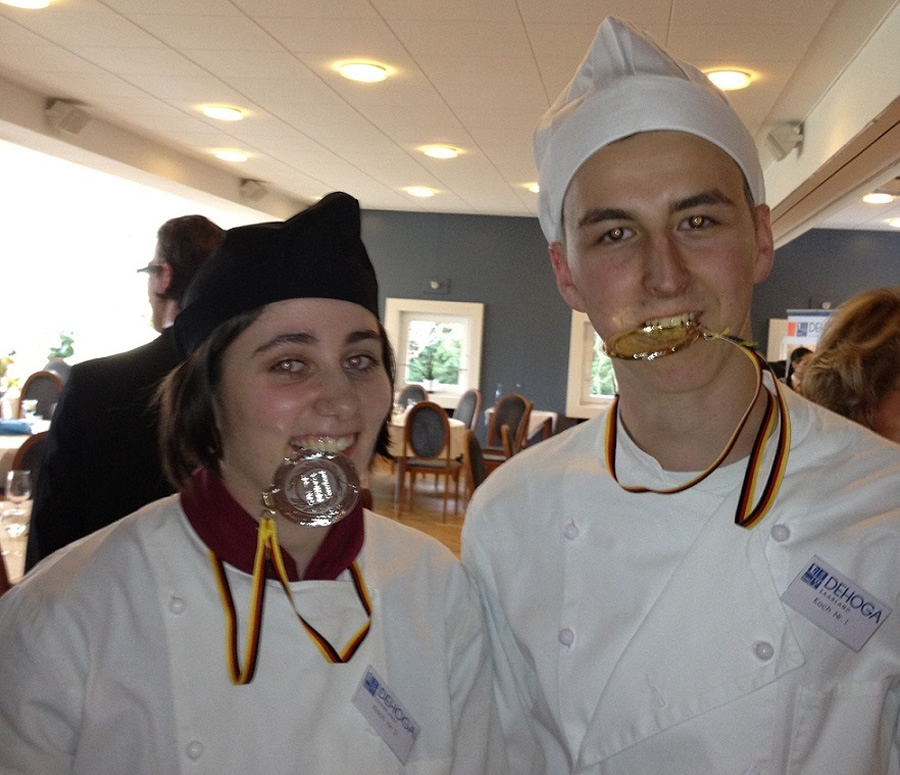 On Saturday 31 March 2012, the Saarland Championships of the hospitality trades took place in the casino of Dillinger Hüttenwerke AG. The Saarland Champion and Vice Saarland Champion of the apprentice chefs were our apprentices: Jonas Meyer Saarland Champion and Simone Truar Vice Saarland Champion. In October, they will both go to the German championships in Bonn on the Petersberg.
They crowned this successful week for us with their success and commitment not only to give everything for their competition, but also to stand fully behind their training company. Your instructors Klaus Reiner, David Wagner and Stefan Burbach would like to thank you for this.
»SERVICE OF THE YEAR 2011« AWARD
On the occasion of the presentation of the new regioGuide 2011, Tamara Burbach and Carmen Jungmann were awarded the »Service of the Year 2011« by author Rolf Klöckner.
STEFAN BURBACH IN THE »OLYMP CULINAIRE«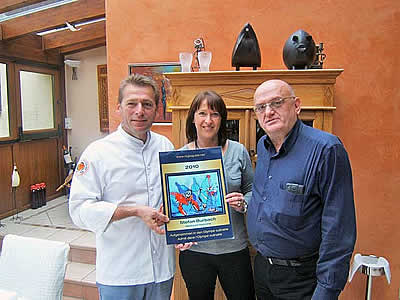 In the new 2010 edition, Stefan Burbach received the award »Admitted to the Olymp culinaire«. This is awarded every year to a gastronome who has rendered outstanding service over the years through creativity and striving for quality.
In our restaurant, chef Stefan Burbach, accompanied by his wife Tamara, was presented with the certificate by regioGuide author and editor Rolf Klöckner.
STEFAN BURBACH – »KNIGHT« OF THE CONFRÉRIE DE LA CHAÎNE DES RÔTISSEUR
On Saturday, 9 May 2009, the enthronement of the Confrérie de la Chaîne des Rôtisseurs d`Allemagne took place in the castle of Ettlingen (Baden Baden), where Stefan Burbach was knighted as Maître Rôtisseur and thus now belongs to the Chaîne.
AWARDED THE »GOLDEN SERVICE CROWN«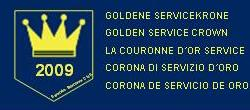 This year we were awarded the »Golden Service Crown« by the Excelsior Business Club (EBC) for excellent service to guests and customers.
STEFAN BURBACH – »CHEF OF THE SAARLAND«
The publisher of the restaurant guide Saarland (Meininger Verlag), Dr Klaus Bierle, awarded Stefan Burbach the title »Chef of the Saarland«. The occasion was accompanied by a film recording by Saarländischer Rundfunk, which was broadcast on »Aktueller Bericht« on 12 November.
STEFAN BURBACH – »CHEF OF THE SAARLAND«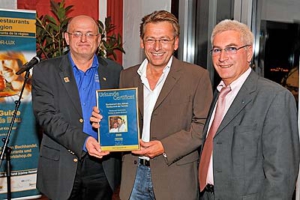 We have already been awarded several times by the regioGuide as restaurant of the region. In the 2008 edition, we were the only restaurant to receive the »Restaurant of the Year« award.
During a ceremony, chef Stefan Burbach was presented with the certificate by Völklingen's mayor Klaus Lorig and regioGuide author Rolf Klöckner.