Castle Siersberg
The fortress was built on the Siersberg in the 12th century in order to control the Saar river and the various trading routes in the area. Castle Siersberg was the seat of the legal court and the administration until the fall during the French revolution and experienced a changeful history in the quarrel between the electors of Trier and the dukes of Lorraine.
Photo: Johannes Simon inWikipedia
Roman Villa Borg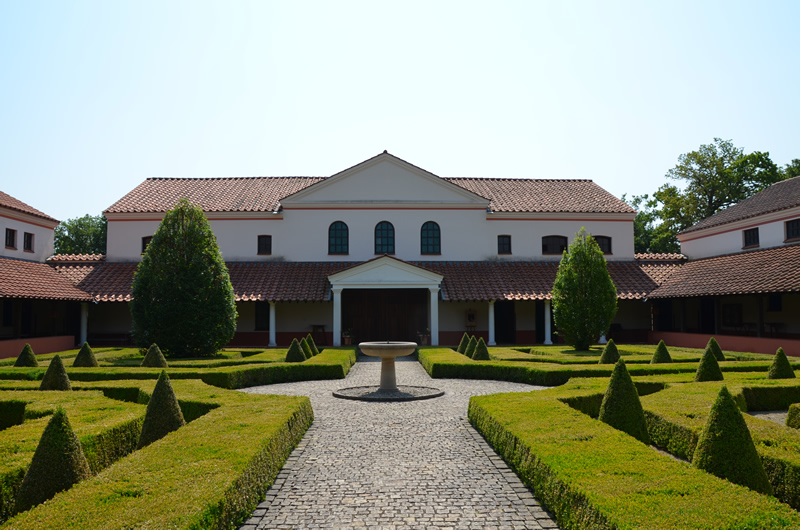 The Roman villa Borg is an archeological open-air museum in the district Borg of the Saar community Perl in the district of  Merzig-Wadern. The open-air museum consists of an excavated and restored Roman villa rustica. The site is run by the cultural foundation of Merzig-Wadern.
Photo: Carole Raddato in Wikipedia
Adventure Park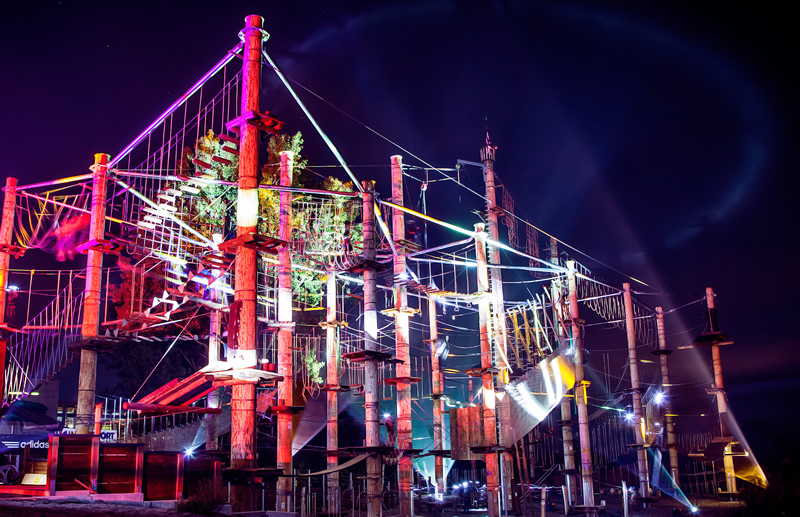 The adventure park Merzig is the latest and biggest adventure park and high ropes course in the greater region. Europe's biggest open adventure park is situated right in the border triangle Saarland – Luxembourg –France, only a few kilometers from Trier and Saarburg in Rhineland-Palatinate.
© Kletterhafen Park Merzig
Wolves' park Werner Freund
The wolves'park is unique in its form, as you find wolves from many parts of the world and they can be studied and compared in their differing behaviour.
The wolves live in an environment as natural as possible. For better observance and care there are only a few people as reference to them with direct contact.
Treetop trail Saarschleife (Saar loop)
Walking in a height of up to 23 meters over the forest floor in unharmed nature experiencing unique views – this is what the  treetop trail Saarschleife offers. With an overall length of 1,250 metres and a height of 3 to 23 metres, the treetop walk meanders through beeches, oaks and douglas firs of the mixed forest, past numerous learning and activity stations for visitors seeking adventure.
© Erlebnis Akademie AG/Baumwipfelpfad Saarschleife
World cultural heritage Steel works Völklingen
The World cultural heritage Steel works Völklingen is one of the currently 39 UNESCO world heritage sites in Germany. In its importance it stands equal to the pyramids, the big wall in China, the Cologne cathedral or the great barrier reef in Australia.
A visit to the world cultural heritage steel works Völklingen is an adventure: you enter the dark corridors of the burden hall or climb up high to the observation deck at the blast furnace.
Photo: Jotha56 in Wikipedia